Peer-reviewers Training Session 2019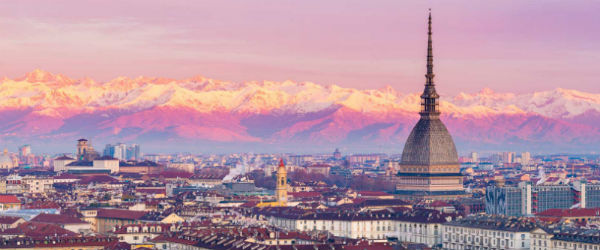 The MusiQuE Board and staff are looking forward to welcoming you to the next Peer-reviewers Training Session, on 6-7 November 2019!

The training session aims to offer elements of training and professional development to potential and confirmed MusiQuE peer-reviewers: representatives of higher music education institutions, students in higher music education, representatives of music schools and representatives of organisations from the music profession - experienced or not - interested in becoming peer-reviewers for MusiQuE in the future or in reflecting on their experience and practice as peer-reviewers, or with a general interest in quality assurance and accreditation in conservatoires.

Practical details
Date: from Wednesday 6th November 2019 at 16:00 (including dinner) to Thursday 7th November 2019 at 13:00.

Venue: Conservatorio di Musica "G. Verdi" Torino, Italy.

Programme
Day 1 – Wednesday 6th November 2019
Time
Format
Content
16:00 - 16:20
Plenary session
Welcome and introduction

A general introduction to MusiQuE, its structure and its review procedures
16:20 - 17:10
Plenary session with group work
'Preparation, procedures and paperwork': the roles and responsibilities of peer-reviewers during MusiQuE review procedures.

Presentation and practical exercise
17:15 - 18:15
Interactive session
Exchanging experiences and practices: focus on the MusiQuE Standards, MusiQuE's concept of quality, fact-finding and providing useful comment

Participants discuss in small groups challenges as well as positive experiences, practices and lessons learned.
18:15 - 21:00
Work in groups
Working dinner

Practical exercise: participants prepare the role-play exercise (scheduled on day 2).
Day 2 – Thursday 7th November 2019
09:00 – 09:45
Work in groups
Role-play session: acting as a peer-reviewer

Practical exercise: participants undertake a meeting during a mock institutional site-visit, assuming the role of either members of a review team or staff from within the institution being reviewed.
09:50 – 10:35
Work in groups
Role-play session: acting as a peer-reviewer

(Repeated, groups switch roles)
10:40- 11:00
Plenary
Feedback on the role-playing session
11:00 – 11:30
Coffee break
11:30 – 12:30
World café
Working methods within the team and interpretation of the Standards

Practical exercise: participants are asked to discuss questions posed by the session leaders in small groups.
12:30 – 13:00
Plenary
Plenary discussion and conclusions

Final session including a presentation of the MusiQuE Board, an opportunity to offer feedback on the training and an update about MusiQuE's ongoing and upcoming review activities.
Please note that participants will be asked to prepare for the training by reading and analysing a set of materials submitted in advance.

[For participants who attended the Training in 2018: please note that the exercise will be based on the same self-evaluation report which you received last year.]

Registration
The deadline for registration to the MusiQuE training is
Sunday 27 October 2019
.
To register for the training session and the AEC Annual Congress, please complete the
online registration form
on the AEC website.
Please contact the MusiQuE staff at
info@musique-qe.eu
in case you would like to register for the Peer-reviewers Training Session only.
Fee
A fee of 100 EUR (including dinner and coffee break) will be charged for your participation in the Peer-reviewers Training Session (in addition to the standard fee for the Annual Congress). The fee can be transferred to AEC together with the standard fee for the Annual Congress.

The seminar is free of charge for the first five students who register.